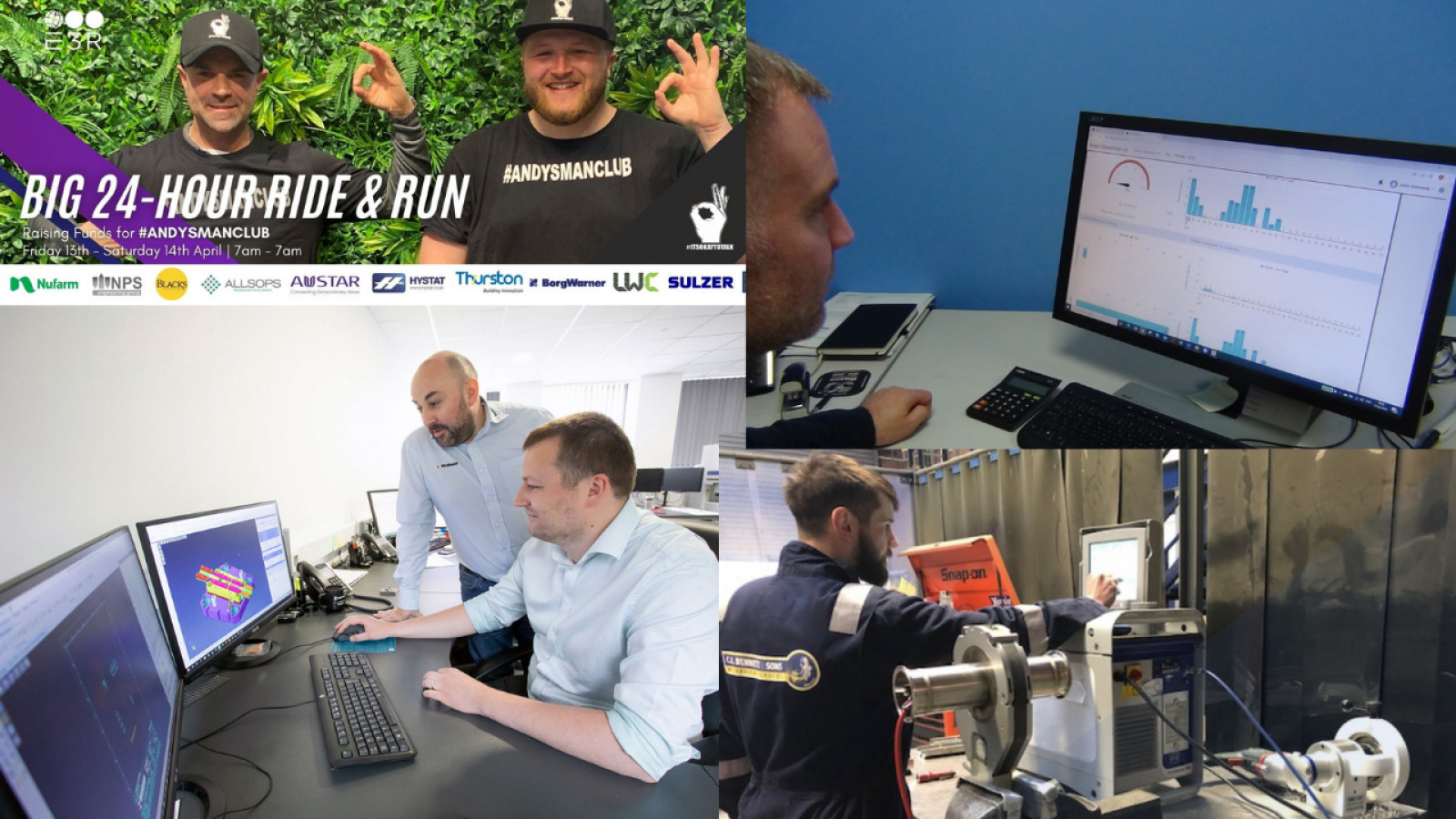 June 2022's episode of Made in Group's Live stream Editor's Pick marks a special anniversary for the trade association as it sees 1 year of the industry insight series. Held on 1st June 2022 across all of Made's social media channels - Youtube, Facebook, Twitter and Linkedin, the episode saw 5 industry leading businesses take part in a live discussion about the latest news in the sector.
Since June 2021 Made in Group welcomes a guest star editor from the membership, every month, to discuss their favourite articles published on the Made in Midlands and Made in Yorkshire platform.
LIVE across the Made in Group social channels, the guest editor discusses the compelling stories based around a relevant topic with the manufacturers who published them.
Over the course of the last 12 months Made in Group has connected over 50 members thanks to the discussions held on the live streams. Alongside the live viewers, the event is also recorded to the group's Youtube channel Made LIVE TV giving its 35,000+ followers across socials a chance to catch up on the biggest news stories from manufacturers and businesses from within the Made in Group.
June 2022's episode saw Editor Anita Davenport-Brooks from Lander automotive chat with Rowan Crozier from C Brandauer, Edward Jennings from C E Bennett & Sons, Simon Orpe from Wrekin Sheet Metal and Laura Rogers from E3 Recruitment. Here's what was discussed and the news articles the discussion was based on:
🌟 C. Brandauer & Co Ltd Securing £500k+ funding to develop new lamination technology, how they identified this gap in the market, what barriers they came across to secure the project and what advice they would give to other employers who want to secure funding but think it is too difficult
🌟 C. E. BENNETT & SONS LTD latest investment into an orbital welding machine and the difference between welding and an Orbital Welding system, the skills challenges using this new system and What type of products the machine will be used to produce
🌟 WREKIN SHEET METAL LTD's experience with taking on industry 4.0 practices and how they believe, in their experience, how it can benefit fellow manufacturers
🌟 E3 Recruitment's latest venture into partnering with a charity that focuses particularly on men's mental health
WATCH JUNE 2022 EPISODE OF EDITOR'S PICK (1 YEAR ANNIVERSARY)