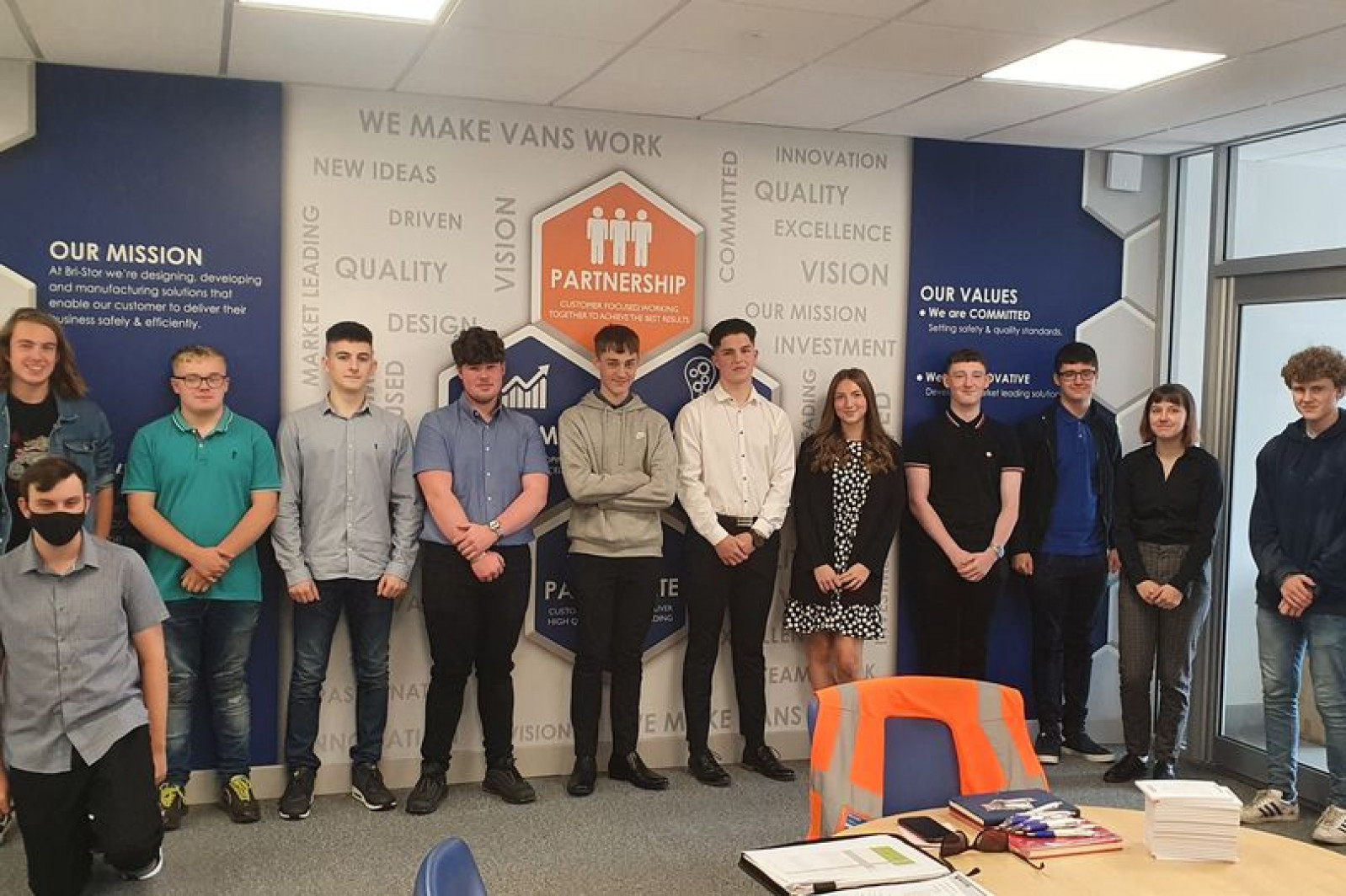 A growing engineering business is welcoming its latest intake of apprentices next month.
The 13 apprentices are joining Alpha Manufacturing and its sister company Bri-Stor Systems in September to start their three-year course.
The group – who were selected from over 95 other potential candidates – visited Hixon-based Bri-Stor Group's 35-acre site for a tour of its facilities earlier this month.Group apprenticeship manager William Davies-Hill said: "I'm thrilled to have now inducted our next cohort of talented engineers to the Bri-Stor Group.
"This is always an exciting time for both the apprentices themselves as they take the next step in their career, but also for the company as we look forward to welcoming this new group of budding engineers into the company to start their official training."
From September, Bri-Stor's next generation of engineers will begin one year of studying at the JCB Academy four days a week and spend one day a week with their respective companies.
After 12 months, they will spend two years working four days at their company – in each area of production – and one day a week at the JCB Academy.
The JCB Academy has been Bri-Stor Group's training partners for five years, with the majority of those passing through the scheme going on to full-time employment at either Alpha Manufacturing or Bri-Stor.
Other apprentices have gone on to further education alongside their employment – going on to complete degrees at local universities.
Also this year, the Bri-Stor Group will welcome its first intake of high apprentices as part of the group's efforts to expand its apprenticeship programme.
A total of nine roles will be available across a variety of areas of the business including purchasing, graphics and marketing.
(Source: Business Live)