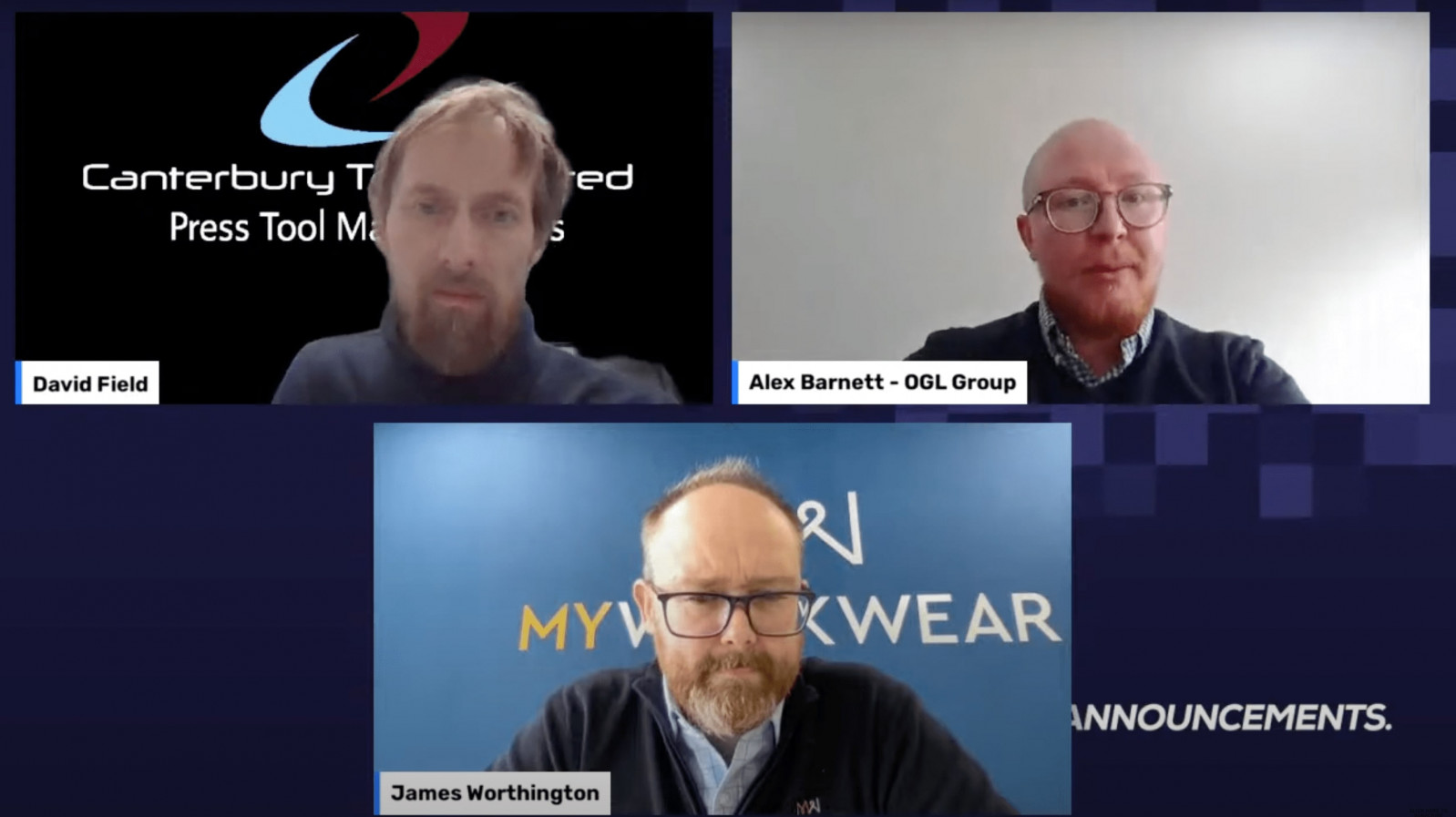 In May 2022, The Editor's Pick saw guest editor Alex Barnett from OGL speak with 4 industry leaders from the Made in Group regarding their latest news stories - with us here focusing on the insights provided by MyWorkwear Managing Director James Worthington.
This conversation stemmed from MyWorkwear's recent recruitment drive, in which the company welcomed 4 staff members to new roles in their sales and marketing team.
The team had been expanded substantially following the opening of the company's new production facility in April and the announcement of their plans to reach an annual turnover target of £5m in the next 3 years.
James had said previously that the Telford-based company were very pleased with the strength of the team they now have in place to implement their sales and marketing strategy.
Following on from this, guest editor Alex Barnett was keen to find out more about how they were able to successfully implement this recruitment drive. James highlighted that there were 3 simple but effective major components to this:
1. Interviewing a high volume of applicants
2. Using a variety of different recruitment tools (such as Indeed and Made Futures)
3. Being part of government schemes such as Kickstarter (which MyWorkwear currently have 4 employees through!)
We hope you can join us for the next instalment of The Editor's Pick as we welcome a guest star editor from the Made in Group membership to discuss their favourite articles published on the Made in Midlands and Made in Yorkshire platforms. Streamed on Made LIVE.