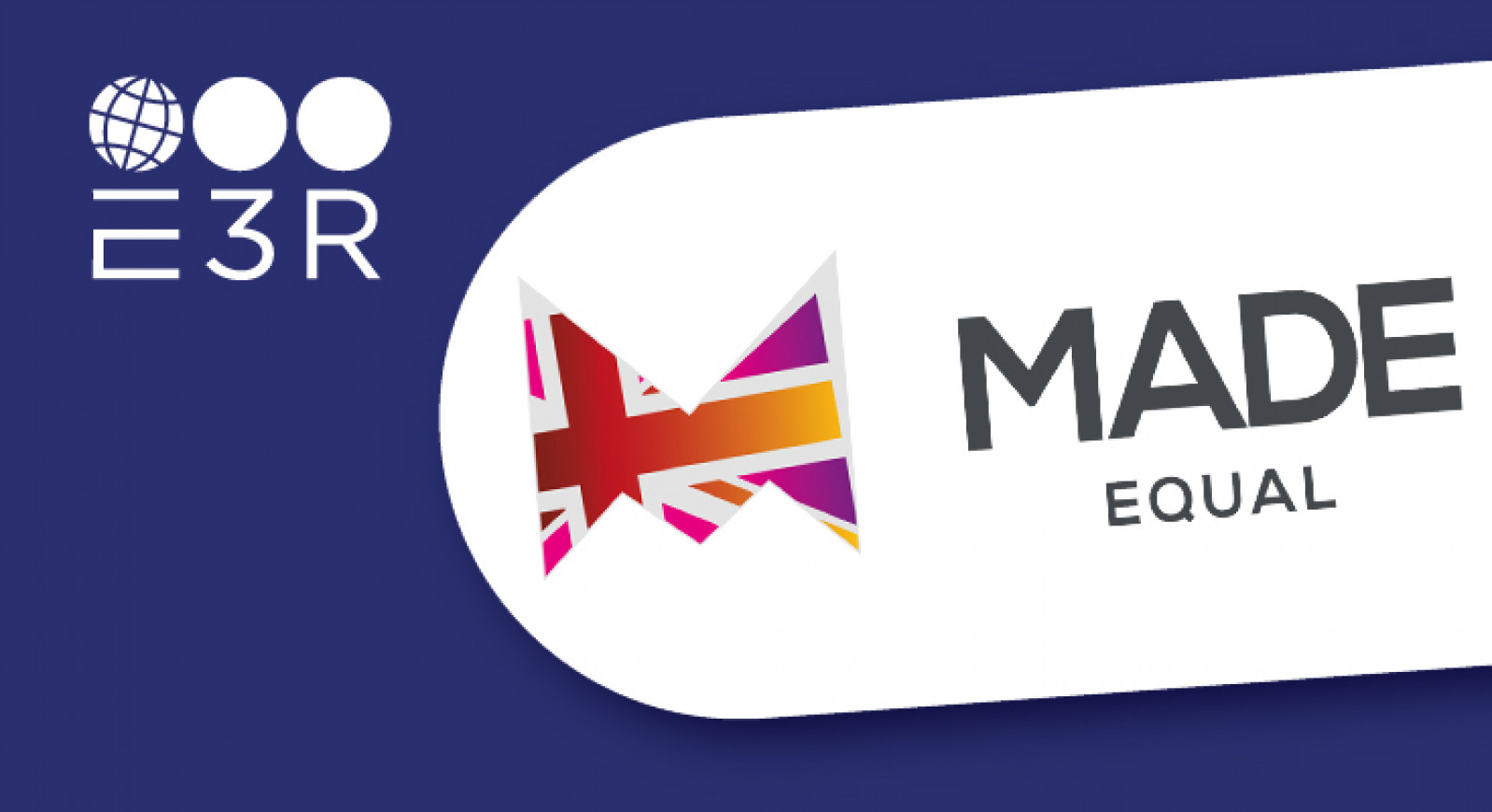 E3 Recruitment (E3R), is a patron of Made in Group, having led the provision of talent solutions for their members since 2018. As talent is their specialism it is only natural that they would go above and beyond to support Made in Group members in attracting, developing and retaining diverse talent, and so they were amongst the first of the patrons to sign up to the group's inclusion pledge. James Soden is a director and business partner of E3R who offers a multifaceted approach. Over and above all the expertise you'd expect from a recruiter, James is also an accomplished marketer and business leader. Here he explains why members can take the simple step of signing up to Made in Group's inclusion pledge in order to attract (and critically also to retain) the best diverse talent.
Talent solutions that tap into the power of diversity and inclusion

In August 2023, E3R took their place at the forefront of Made in Group members and patrons who have signed the Made in Group inclusion pledge. James Soden, E3R director and business partner, explains:
"We were approached by Made in Group about five years ago about leading the provision of talent solutions for their members. Made In have always had values that align with E3R's, and their mission to create a more diverse and inclusive industry, matched entirely with our own mission to foster environments where every individual, regardless of background felt valued and empowered. By signing the inclusion pledge, we reaffirm our commitment to fostering an environment where every individual, regardless of background, feels valued and empowered."
Throughout our 10 years as a business, E3R have supported, sponsored and hosted numerous initiatives to attract a diverse work force and close the skills gap the manufacturing industry faces."
We are dedicated to providing support, resources, best practice and guidance to our clients to help them attract and retain talent within their organisation. Our teams have supported organisations in making cultural changes to help bring them up to speed with modern ways of working - ensuring the manufacturing industry isn't left behind."
As specialists in the engineering and manufacturing sectors, E3R supports temporary, permanent and contract recruitment across several markets in the UK, from shop floor level through to senior management and executive levels. The undoubted benefit of this holistic approach is their breadth and depth of knowledge and expertise.

Backed by over 350 years' combined experience, they provide bespoke, tailored solutions for their 140 clients, which range from SMEs through to multinational blue-chip organisations from their four offices across the UK.

Partnership, openness and empowerment
James and the team at E3R pride themselves on creating innovative solutions for their clients, which is becoming ever more important as skills shortages continue to impact on the market for talent. The UK manufacturing sector has long been the powerhouse of the nation's economy, contributing significantly to employment and GDP. (Figures published by the House of Commons Library in October 2023 show that the manufacturing sector accounted for 9.4% of total UK economic output (Gross Value Added.), however, in recent years, the sector has faced numerous well-documented recruitment challenges that have hindered its growth and competitiveness.
Call to action
A shortage of skilled workers, an ageing workforce, and the often-outdated perceptions from the next generation of talent represent the well-known triple-threat for UK manufacturing, so is diversifying talent part of the solution? Made in Group feels strongly that it is, so in response they created their inclusion pledge, backed by a comprehensive toolkit of resources that are freely available to all members. James and the team at E3R have been amongst the inclusion pledge's biggest champions.
"The pledge aligns with our core values of partnership, openness and empowerment. It also reflects our mission in supporting our clients to build diverse teams. Embracing diversity, leads to more innovative solutions due to diverse perspectives and problem-solving approaches. There is also greater adaptability to the global marketplace, an improved reputation, making the company more attractive to both customers and potential employees."
It's vital for members to embrace the pledge because driving change will only happen if we all come together to improve our industries - sooner rather than later. The sector has always been heavily male-orientated, and there's still a lot of work to do, however we're seeing a great shift in our clients' organisations and better retention rates at the same time."
Over the last 10 years, we have developed our talent acquisition platforms and strategies in response to changing candidate and employer landscapes. We take a holistic approach when working for our clients - always looking at the bigger picture. How can we help our clients reach their organisational goals? What needs to change to help them do this? How can we as an organisation help bring diverse talent to our clients and help close the skills gap?"
As a business, we're constantly evolving to meet the needs of the industry - and that's something we're dedicated to doing to ensure strong future talent pools for manufacturing."
James acknowledges that there's much more to be done, but in the first instance, it's his opinion that signing up to Made in Group's inclusion pledge is an essential first step for members and he strongly encourages them to follow E3R's lead.
If you would like to have a confidential discussion about your recruitment needs and the best way to target diverse talent you can reach James on linkedin https://www.linkedin.com/in/james-soden-1b827312/

The Made in Group employer toolkit includes a range of high-quality 'Made' employer branding logos and assets. In addition, members gain access to valuable resources through the Made Platform, enabling them to post job vacancies on the Made Futures job board. The platform also offers a job vacancy template for creating customised social ads. By utilising these tools, you can effectively communicate your organisation's dedication to diversity and inclusion, both internally and externally.
Learn more about the Made in Group's Employer inclusion pledge contact us using our contact page and leave a brief message https://madeinyorkshire.com/contact