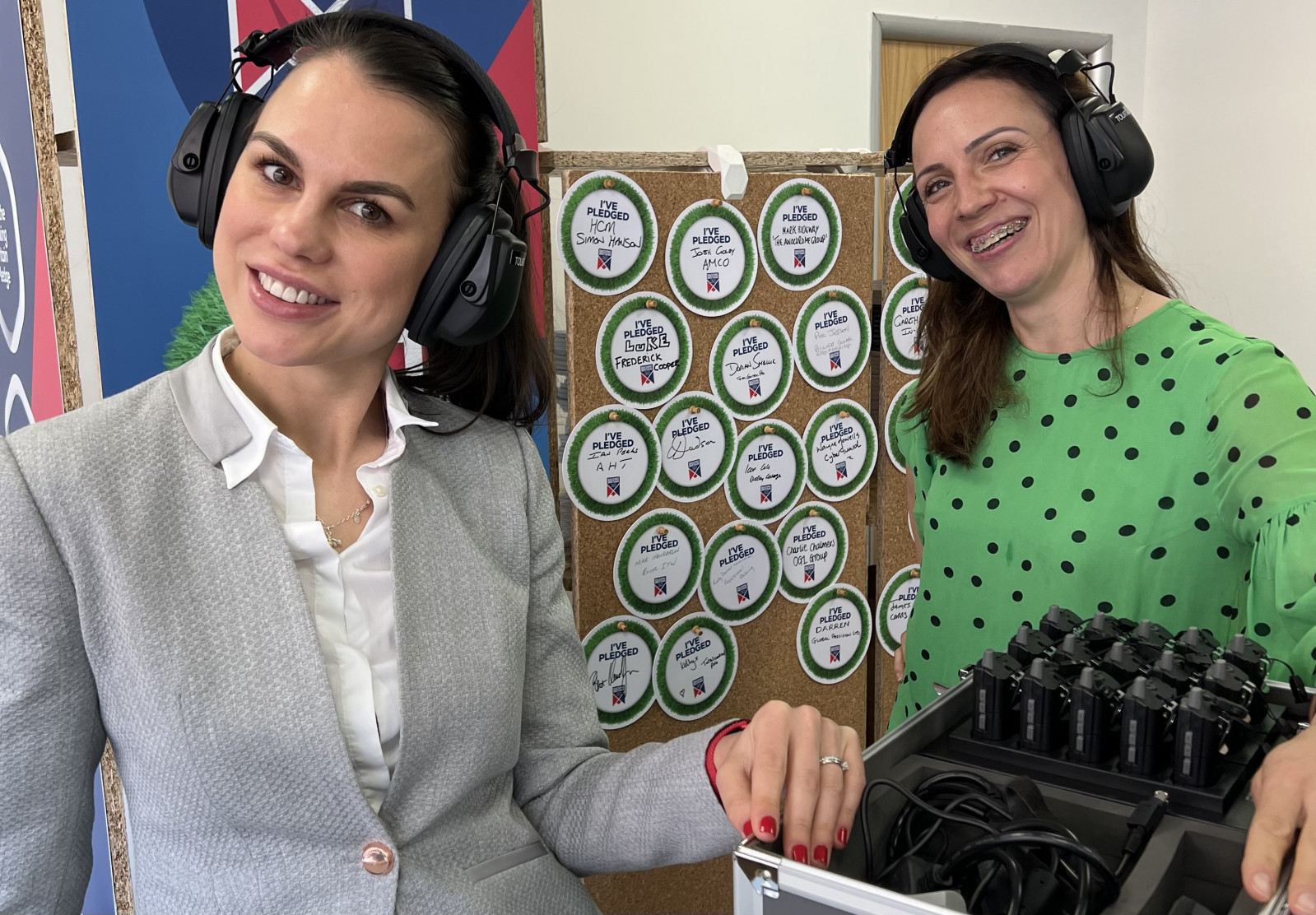 The Made in Group is delighted to announce the start of its new Factory tour model, industry mastermind roundtables and a new quarterly survey.
By introducing a series of high-quality physical factory tours in addition to more than 100+ 3D virtual tours on the Made platform, we will give more value, engage more people and improve productivity.
How it will work :
Each quarter we will begin with a chosen theme; each project will include a Manufacturing focus survey with questions based on the selected theme, a factory tour + networking and an industry mastermind roundtable.
We have been pivoting our business to become more focused on creating and distributing authoritative Industry knowledge and insight.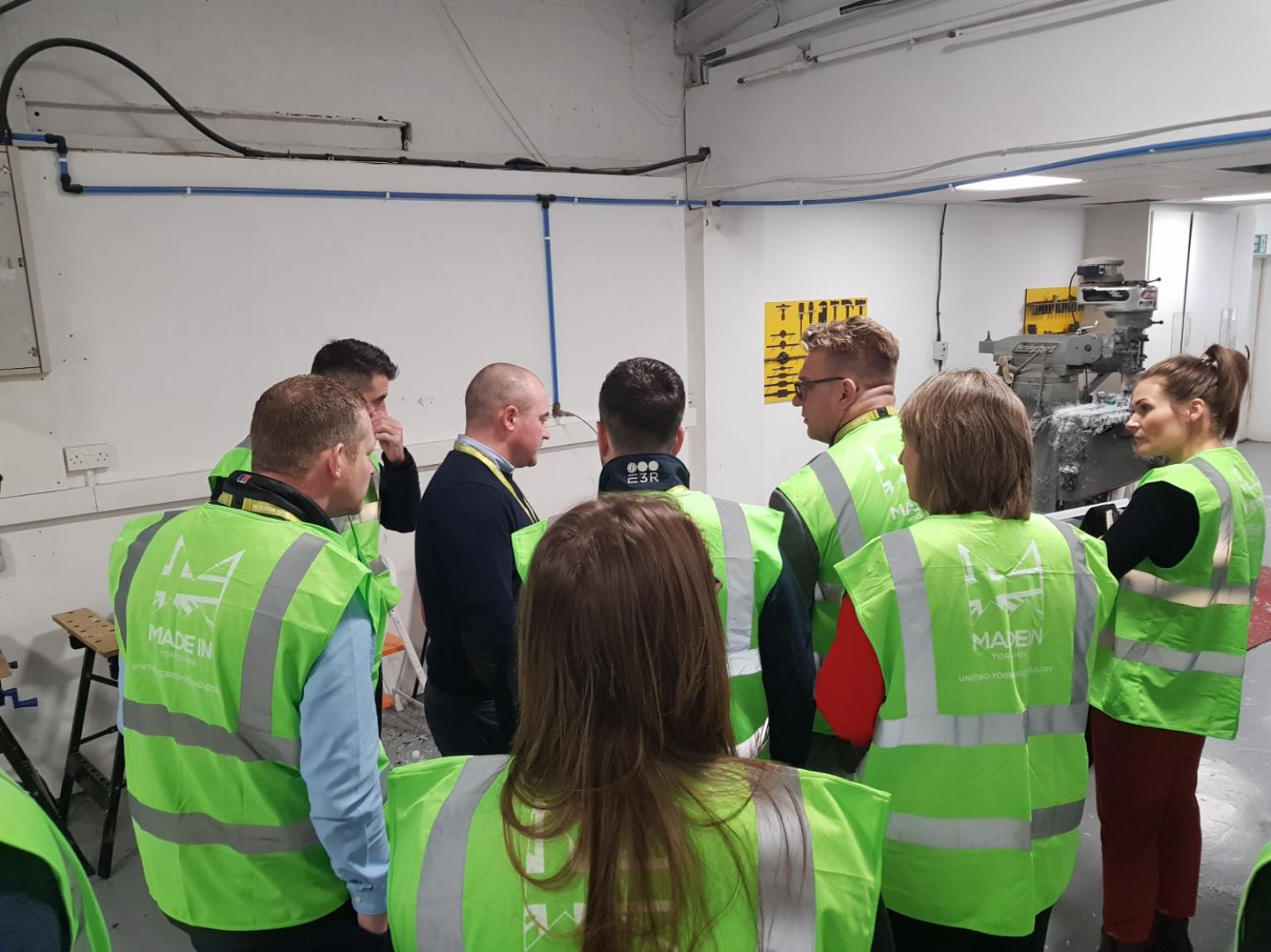 Quarterly factor tours based on key themes
The Made in Group will hold four factory tours per year at 'innovation active' companies and primes within the UK. The four tours will be thematic and focus on topics such as; Smart Factories, Sustainability, People 4 (people and skills in era of rapid technology advancements) and Backing Britain (focussed on international trade and reshoring)
This series of themed "Made in Factory Tours" will allow us to engage with more companies, B2B partners and suppliers by focussing on one specific theme at each tour.
Industry roundtable Mastermind
We are combining our factory tour with roundtable-style events to help members deep dive into critical topics that affect the industry. The Made in Group will host an industry roundtable for 20 members each quarter. These industry roundtables will usually take place in the exact location of our factory tour, around 12 pm-1.30 pm.
Members of each of the four roundtables should have expertise in their field; we will discuss the survey results, factory tour findings, photos from the roundtable, and key findings will be added to the bi-annual Backing Britain magazine so that we can share knowledge with the broader manufacturing community and fellow members.
To put yourself forward or to nominate a member to become on our our 'Masterminds' complete this 1 minute form
https://forms.gle/Nu2XSaCqA5RpKKLw6
Sign Up To Be A Made In Group Panellist & Get Free Bi-Annual Magazine
We will be sending out themed surveys each quarter to our membership and selected survey panellists. As a member of the 'Made in Group' panel, you will be part of a community of British manufacturers who share their opinions to help widen the collective intelligence of the supply chains. This will help achieve our mission of enabling Britain's manufacturers to lead the world. The survey takes 10 minutes and is entirely confidential. The Made in Group will send a subscription to Backing Britain Magazine straight to your inbox!
https://forms.gle/9YFeqX9GogW2RNex7
Our ethos and commitment to 'continuous improvement.'
Members of the manufacturing community that have followed us during the pandemic will have noticed we did not sit back, pause or postpone. Instead, we innovated; This included a massive upgrade of our online platform, a dedicated exhibition site with 100+ 3D tours, 50+ best practice videos taken from our bi-weekly breakfast events, community recognition via our heroes awards and three iconic publications to celebrate the best of British industry.
Our primary focus has been innovation and ensuring we focus primarily on membership retention for the last two years. We are now ready to bring all our past innovations together with what's worked well for us before the pandemic.
Following the survey, best practice factory tour and industry roundtable, we will circulate the survey and roundtable briefing paper to the broader membership.
This will help create networking and up-close learning for those who want the face to face element and include the wider membership and people who do not attend but would still benefit from this sort of knowledge transfer.
The Made in Group is unique in its market; we are a friendly and non-elitist membership group for manufacturers and those passionate about manufacturing to meet and exchange ideas.
We aim to be the ultimate 'Social Knowledge Network.'
There is an opportunity to create a niche in the Manufacturing sector to be at the forefront of helping the supply chain master the digitisation of the industry and ensuring that the supply chain remains competitive and in sync with the needs of the OEMs and Primes.
We have always been at the forefront of emerging trends, and we continue to bring people together with knowledge to share this, so we grow our collective intelligence.
Fifty people working together is more effective than 500 people working independently, yet despite this truism bringing people together is not as easy as one may think.
The manufacturing sector needs new ways to meet and share knowledge
The Manufacturing sector does not network and meet in the same way as the professional services industries; there are industry dinners and awards, but breakthrough knowledge sharing and collaboration takes effort and energy to bring these people together.
We've concluded that we can put together four high quality and well-constructed events that add value to the whole community.
The themes have been deliberately chosen to steer the industry towards a greater understanding of technology, which will lead to greater competitiveness.
It's important to remember we are not at the beginning of industry 4; some companies are now applying industry 5; the use of artificial intelligence with smart factories. The use of technology in Manufacturing will accelerate to such an extent that companies that are not able to grasp it, risk losing connectivity in the long term and being out of reach to supply tier 1s and OEMs; who knows, maybe the entire supply chain reaching down to tier 2 and beyond may require connectivity to be able to be included in the supply chain. This would be a significant supply chain disruption, but it cannot be ruled out; an opportunity but also a significant threat for those in the lower tiers.
As the Made in Group, we are also adding digital context to our themes, so people and skills are people 4.0; in a nutshell, how do people and skills look through the lens of technology advancements. The sustainability theme will include digital competencies as a tool to contribute to net-zero; one of the made in the midlands members, SFS Group, shared a best practice talk about the customer journey now being 75 per cent with face to face migrating to a premium or final stage offering. In the spirit of best practice we are implimenting member ideas into our own business practices.
As members will see from the 100+ factory tours that we created, the applications could help in areas such as: showing suppliers your site, candidate and student tours, sales prospecting and potentially unique ways to go beyond borders and showcase your business internationally.
The Made in Group is like a mirror to what's on the horizon; we are learning just like you, sharing that knowledge with energy and enthusiasm, which I think is captured in our iconic books from the last two years and continual investment in the platform.
Unlike any other membership, The Made Platform gets better over time. Every event a member attends is recorded in the dashboard with every person they've ever met registered and accessible; more than 50+ members have distilled their knowledge and wisdom to benefit the community to learn from. Because these best practice events we're online, we were able to create hours of content that is pure ideas and wisdom. It would not be possible to watch them and not come away with the idea that will make what you do better.
Whilst our digital offer is unparalleled, we want the face to face elements to become premium experiences.
The key takeaway is that innovation is the bedrock of a sustainable British manufacturing sector.
To join Made in the Midlands or Made in Yorkshire, visit www.madeinthemidlands.com/register or www.madeinyorkshire.com/register