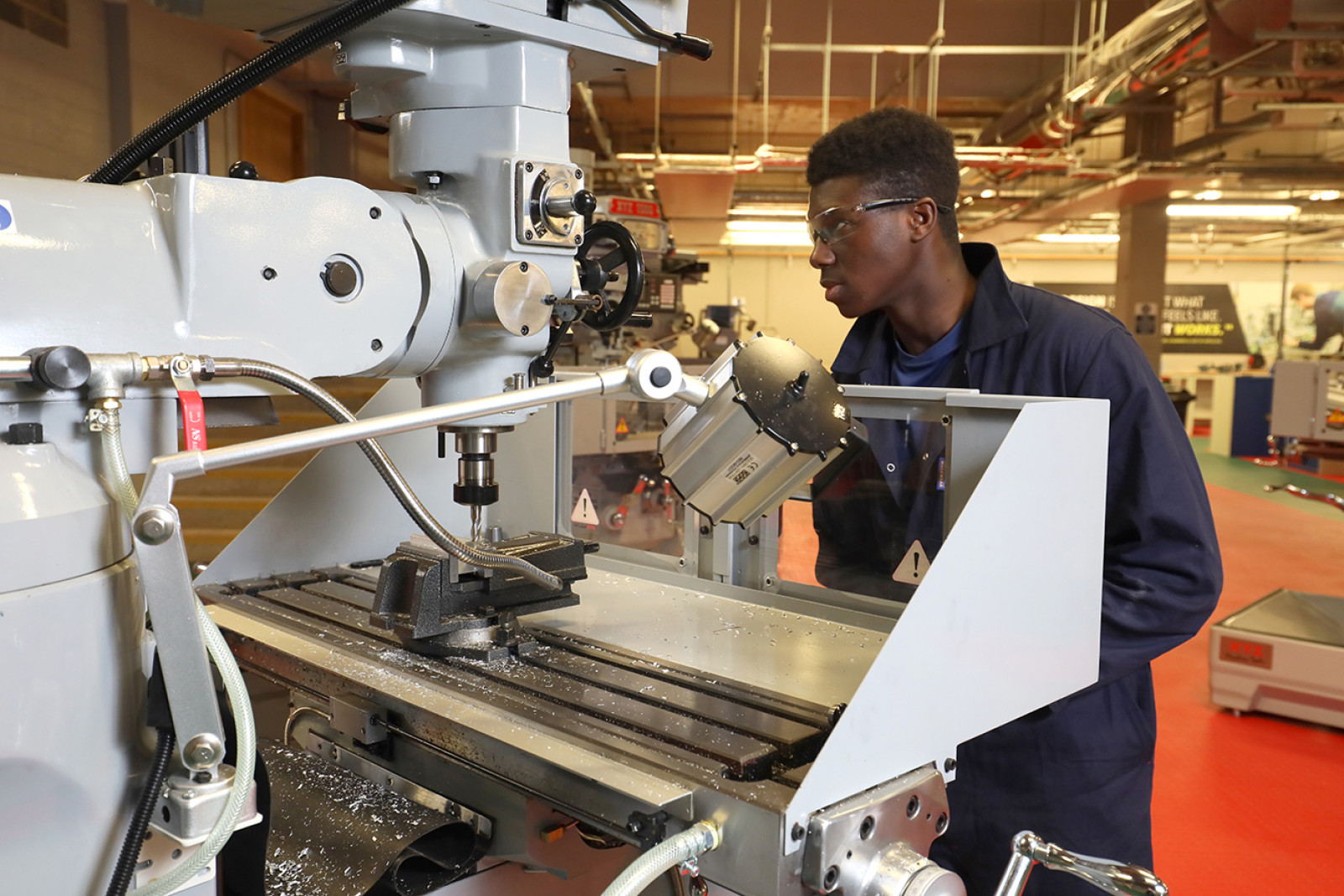 South City College Birmingham's (SCCB) Engineering students are eager to get out and into the manufacturing sector for some real workshop experience. Level 3 talented engineers are looking to take their skills to the next level with a 45 day industry placement. With hundreds of students ready for the venture, all they need now is manufacturing and engineering firms to offer them the experience. In addition, the placement will come as no cost to the companies that take part.
Based in the West Midlands, SCCB is a vocational college that offers students part time, full time and Apprenticeship courses. Catering to a range of skill sets, the college offers these courses from level 1 to higher education in a range of subjects. What makes them stand out is their innovative approach to training young minds for the future of work and their modern facilities that supply students with hands-on experience.
Training future engineers for the growing manufacturing and engineering sector, SCCB has various workshops that allow students to use state of the art engineering equipment. The equipment used by T-Level students is broken down into two segments Electronics and Mechanical. Students work with a variety of tools from metal soldering, rework stations, Techtroic's Digital Oscilloscopes to XYZ centre lathes, XYZ Vertical Millers, Pillar Drills and more .
What are T-Levels?
T-Level students are required to take part in classroom learning and 'on-the-job' experience. As Level 3 qualified professionals, the qualification has been developed in collaboration with leading employers and businesses so that students are prepared for work.
The newly developed course is especially beneficial for manufacturing businesses who are currently undergoing recruitment challenges, due to a shortage of skilled workers. SCCB offers T-Levels that specifically apply to the industry including: Design and Development for Engineering and Manufacturing, Maintenance, Installation and Repair for Engineering and Manufacturing and Building Services Engineering for Construction.
The 315 hour industry placements, 45 days, is an ideal solution for entry level skills. Students can help employers build a pipeline of talent for junior positions or apprenticeships. It also gives businesses the chance to work with the next generation of workers entering the manufacturing and engineering industry, ensuring they take on the knowledge and practical skills they require to work in the sector.
In addition to that, placements offer support to staff who act as training providers to students. This can help them reflect on their work and increase job satisfaction. Young people offer a new perspective and change the way businesses are run.

If you are a Manufacturing business based in the West Midlands, contact SCCB to find out more about how you can recruit a T-Level student: at Pamela.Gerald@sccb.ac.uk or on 07565 713639.