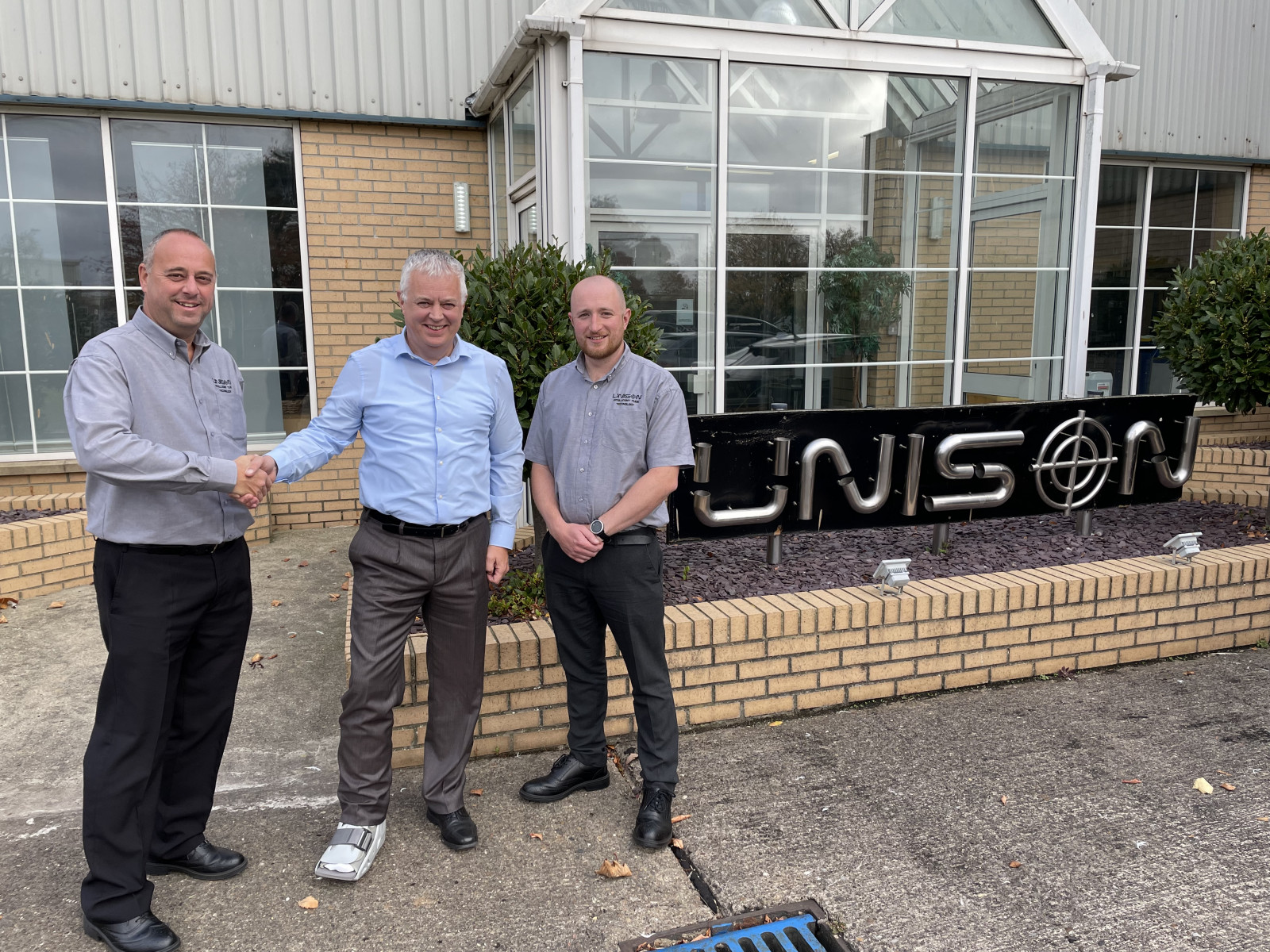 Unison Ltd, the UK's leading manufacturer of tube bending machines and the inventor of all-electric tube manipulation, has recruited several former employees of now-defunct Preston-based Addison Forming Technologies Ltd (formerly known as Addison McKee).
"With new Unison tube bending technologies and software solutions in the pipeline, new markets to break into, and exciting long-term strategic plans," comments Unison's joint managing director, Alan Pickering, "we took the decision to recruit as many of the former Addison team members as we could justify and, in doing so, keep their considerable skills in the UK.
"Between them, the guys from Addison Forming Technologies offer many decades of irreplaceable tube bending knowledge," adds Alan Pickering. "Therefore, when we heard that the business had ceased trading back in July, we simply couldn't sit back, do nothing and allow such fantastic talent to be wasted or enticed overseas. As you can imagine, this is a significant investment for us. But we are convinced it will reap rewards and enable us to offer even higher levels of service to our global customer base."
Already working at Unison are former Addison Forming Technologies international sales manager Andy Worthington, proposals engineer Luke Gibson, software engineer Bill Watson and machine tools designer Dan Gallagher. Further new starters are expected in the coming weeks.
A much wider product offering
Commenting on joining Unison as international sales manager, Andy Worthington says: "I've known the Unison team for almost all of the 28 years I worked at the Walton Summit site. After all, as you'd expect, there was always friendly rivalry between the two companies. Whereas Addison's Databend machines were largely focused on the automotive exhaust sector however, Unison's tube bending technologies have a much wider reach – with all-electric Breeze and hybrid Synergy machines, and associated tooling, for sectors including shipbuilding, aerospace, oil & gas, architecture, motorsport and general manufacturing. As international sales manager, I am looking forward to exploring new markets and introducing Unison's market-leading technologies to contacts old and new. Before that, however, I'll be heading to the FABTECH expo in Atlanta in early November, where Unison will be showcasing its latest tube bending and control technologies to North American customers."
Ongoing investment in tooling shows
Luke Gibson, who joins Unison as a tooling sales specialist adds: "The sheer breadth and quality of the bend tool solutions on offer at Unison is exceptional. They have clearly invested regularly in their bend tooling offering over the years, and it shows. In fact, they're about to purchase a new CNC machine specifically for their tooling division. Unison can support virtually any make of bender with a precise tooling solution and will even adapt tooling to fit specific machines. As you can imagine, I am looking forward to getting fully up to speed with things."