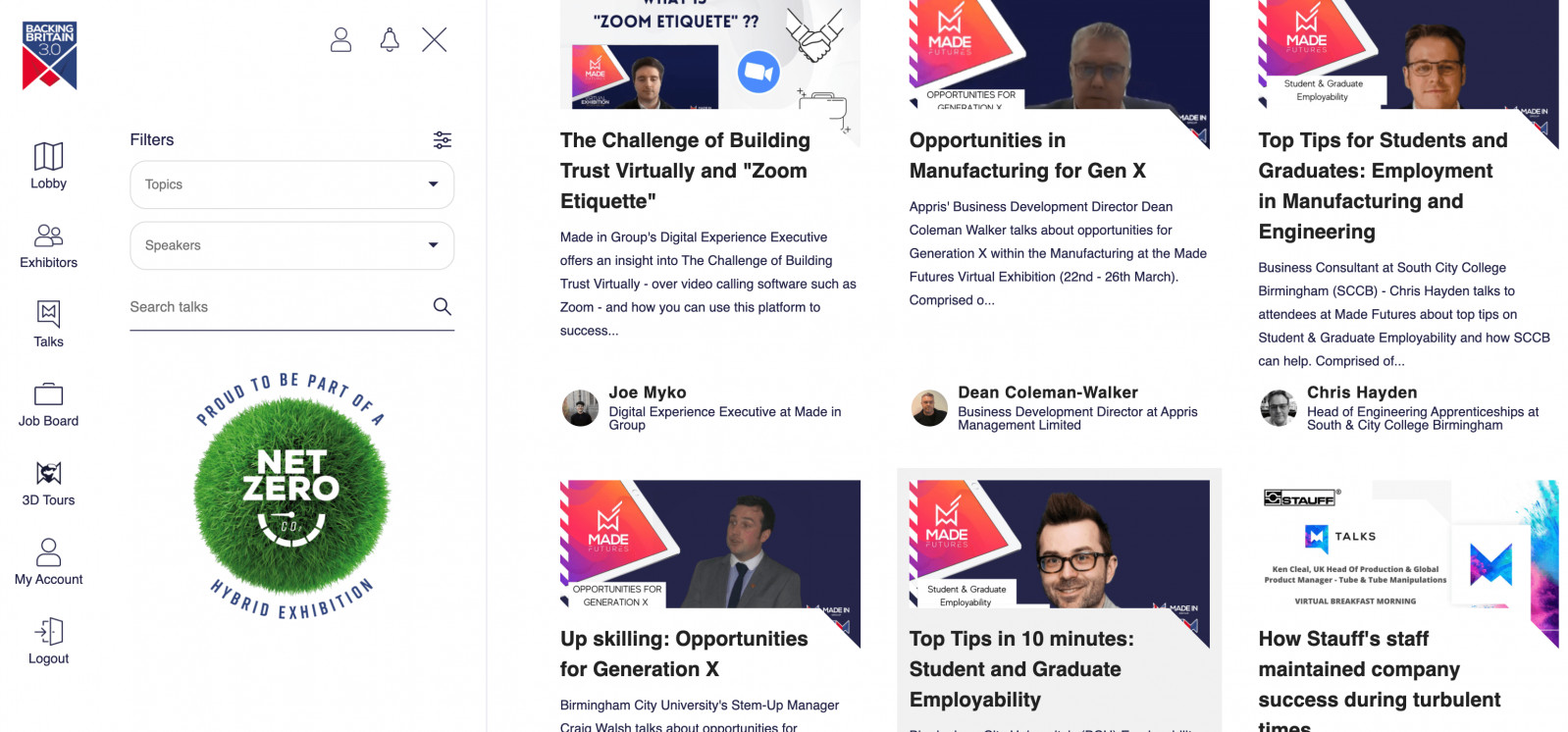 As part of Backing Britain 3.0 - a year round exhibition featuring a Made Futures employment hall - there is a variety of 'Made Talks' for jobseekers and those already working in UK industry.
These videos are aimed at supporting students and jobseekers to acquire jobs within the thriving UK manufacturing industry - as well as supporting those already employed with thriving within their role.
There are a wide variety of informative and inspiring talks, including tips for succeeding with "digital competencies", marketing, social media and more within the manufacturing industry. Visit Made Talks now or simply scroll below to watch these events back!
Opportunities in Manufacturing for Gen X
Student & Graduate Employability with Chris Hayden
Up skilling: Opportunities for Generation X
Top Tips in 10 minutes: Student and Graduate Employability
PR Masterclass for Manufacturers - with The Partners Group's Karen Tinkler
The Challenge of Building Trust Virtually and "Zoom Etiquette"
Social Media Masterclass for Manufacturers with CBE+'s Katie Andrews