Have you checked out madefutures.com recently? The jobs board dedicated to showcasing available roles in manufacturing has over 50 jobs listed from leading manufacturing firms such as Gardner Aerospace, Alpha Manufacturing, Bevan Group, and more.
Applying for roles in manufacturing has never been easier with the madefutures.com jobs board from the Made in Group. Leading manufacturing members of the Made in Group are uploading their latest job vacancies every day, with roles available predominantly in the Yorkshire and Midlands area.
How do I apply?
All you need to do is register an account on the madefutures.com website and head to register. Once you have created your account, just upload your CV and start applying! If you like to find out what else comes available on the platform you can also easily set up job alerts by going to 'My job alerts' on the left-hand side once you're all logged in.
TOP TIP: When viewing a vacancy check out the employers' microsite to find out more about their business and impress them with your knowledge.
What roles are available right now?
You can check what is available right now by heading to madefutures.com, however, to give you a sneak peak of what to expect here are a few vacancies listed on the website from lower-level entry roles to managerial roles.
1. Fettler/Polisher at Gardner Aerospace
Gardner Aerospace is a leading international manufacturer of aerospace finished components, comprising simple to highly complex and small to very large machined and sheet metal fabricated detailed parts, with substantial speed shop, assembly and kitting capabilities. The company was acquired by the Chinese firm Ligeance Aerospace Technology (formerly SLMR) in June 2017.
Gardner currently has 6 roles available, for the Fettler/Polisher Role they are looking for a candidate that is capable of carrying out deburring and polishing of parts for the aerospace industry in a machine workshop environment.

2. Quality Inspector at Alpha Manufacturing
Alpha Manufacturing is a precision sub-contract sheet metal fabricator, serving a range of sectors from electronics to construction, based in Hixon, Staffordshire. Utilizing industry-leading technology, Alpha Manufacturing has facilities to design, prototype and manufacture both sheet metal work components and assemblies from a 65,000 sq ft purpose-built sheet metal fabrication factory.
Alpha currently has 11 roles available, for the Quality Inspector Role the firm is looking for a candidate who has experience working in a manufacturing quality inspection role with excellent communication skills.
3. Graphic Designer at Bevan Group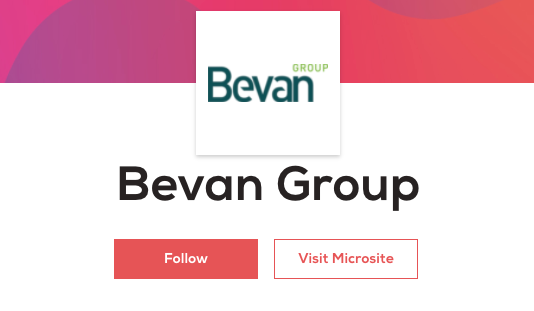 Manufacturing was where Bevan Group started in 1976 and it has since grown to be one of their largest services. Bevan are commercial vehicle bodybuilders that manufacture more than 60 vehicle bodies every week, putting innovation, efficiency, and longevity at the forefront of their work. This, combined with their team's wide-ranging skillset and expert training, enables them to deliver vehicle bodies for a variety of purposes and clients.
Bevan currently has 4 roles available, for the Graphic Designer Role the firm is looking for someone with excellent communication skills and a good eye for detail.